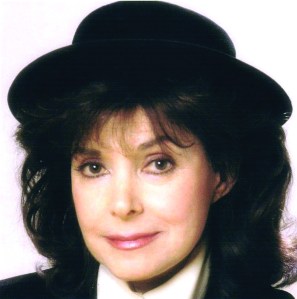 What's new on the cabaret circuit? Enough to get you out at night. A rare appearance by cult singer-songwriter and jazz pianist Dave Frishberg, the long-awaited comeback of legendary big-band vocalist Jane Harvey and the American cabaret debut of Douglas Hodge, the British performer who won a Tony award as the outrageous drag queen in La Cage aux Folles on Broadway, are lighting up all three major hotel supper clubs.
His wry harmonies and sly lyrics have made Mr. Frishberg a unique tunester that sophisticated singers cherish. Blossom Dearie discovered him early and turned "I'm Hip" into an anthem for preppie beatniks; Rosemary Clooney recorded dozens of his hits; and Jackie Cain and Roy Kral put him on the map. The epitome of cleverness and sophistication, he is a musical wizard who sounds like a cross between Johnny Mercer and Hoagy Carmichael and plays the 88s with a style that combines the flatted fifths of Art Tatum with the intricate cadenzas of Teddy Wilson. He put in 15 years of his youth in New York and now makes his home in Portland, Ore., but a great song like "Do You Miss New York?" (the title of his show at the Algonquin's Oak Room) illustrates how, once bitten, you never really change. "Were those halcyon days/ Just a phase you outgrew? Do you miss the thrills, the subways, the shlepping/ Is it still second nature to watch where you are stepping?" He's called "the Woody Allen of jazz" for reasons that become instantly apparent. For this occasion, he shares the bill with Jessica Molaskey, who usually works with her husband, ace guitarist John Pizzarelli. She's having fun, and it shows, with new tempos, new ideas and the down-home homilies of gorgeous ballads like "You Are There" and the humorous hustle of "My Attorney Bernie." No rhythm section here: Mr. Frishberg is a one-man band. The applause extends through April 2.
Back in the good old days, People Who Knew Things praised Jane Harvey as one of the big-band era's most exalted song stylists. A little thrush from New Jersey, she was discovered at the Blue Angel by Desi Arnaz, who got her on The Bob Hope Show and showcased her with his band at Ciro's. She followed Peggy Lee with the Benny Goodman orchestra, replaced Doris Day with Les Brown's Band of Renown and recorded some memorable albums that are collector's items now.
She still lives in Hollywood, but at Feinstein's at the Regency, where she knocked their socks off last Sunday and makes one final appearance on Monday, March 28, she is living proof that real talent never fades. The first singer to record the jazz side of Sondheim, she brought that out-of-print album out of mothballs last year. Rave reviews and a lot of cash-register action followed, and here she is, better late than never. It would be hard to imagine a more natural or heartfelt interpreter of this material, and the sensational pianist Mike Renzi provides beautiful chords for her to swing in.
On everything from a gentle reading of "Would I Leave You" from Follies to a heartbreaking "Not While I'm Around" from Sweeney Todd, she is different from everyone else, and even on the overexposed stuff like "Ladies Who Lunch," she stamps the arrangement with a unique style as personal as a tattoo. Almost conversational in tone, her phrasing is unlike anything you've experienced in the past, and her ideas are fresh and startling. Who else would think of using the ossified "Send in the Clowns" as a lead-in to Rodgers and Hart's sad, exclusive "It Never Entered My Mind"? Presuming (correctly, alas) that as much as we admire him, we're so up to our eyeballs with a glut of Sondheim during the never-ending celebration of his 80th birthday that we're beginning to feel like force-fed geese with exploding livers in preparation for foie gras, Ms. Harvey wisely moves into the Great American Songbook for the balance, with easy, unforced and warmly intimate classics like Jerome Kern's "Remind Me," Oscar Levant's "Blame It on My Youth" and Harold Arlen's "This Time the Dream's on Me." (She plans more of the same on March 28, so plan ahead.) Rich, subtle and earthy, Jane Harvey is a true treasure brought back to life just when we need her most.
After a year as a high-maintenance transvestite in La Cage, Douglas Hodge has been replaced by Harvey Fierstein, but he's decided to try other career pursuits, like TV pilot auditions and cabaret. It's nice to see him at the Café Carlyle without his girdle, his 9-inch nails and his sequined platform heels. He has power and presence and a very nice way of emphasizing the last word in every stanza of Cy Coleman's "The Best Is Yet to Come" as a clever intro to Jerry Herman's hit song from La Cage, "The Best of Times Is Now." Unfortunately, that's the last song from the Great American Songbook that you'll hear in a dull act that is nothing to write home about.
The discovery of some Judy Garland sheet music in the piano bench of the apartment he rented for his year on Broadway led him to the rude speculation that his landlord "must be gay." This is supposed to be funny? Confessing that "after playing a woman for a year, all roads lead back to Judy," he launches into an Edith Piaf dirge that was never a signature song for Garland. Worse still, there's a ghastly Shel Silverstein comedy number about a man who is forced to use fists and guns to survive because he's "a boy named Sue." Two horrors by Loudon Wainwright III and Bob Dylan follow, but it's his own songs that act as musical cures for lethal insomnia. There are seven of them, and they all sound alike. You begin to realize why the classic songwriters like Kern, Berlin, Porter, Rodgers, Hart, Mercer, Arlen et al. still live up to their reputations as geniuses. Mr. Hodge ignores them all. This is a show so lacking in versatility and diversity that you leave with only a faint idea of who Douglas Hodge is, or what he really sounds like. When he launches into his own pointless and mediocre cookie-cutter ditties, you start looking around to see how close you are to the exit doors.
rreed@observer.com