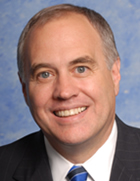 New York State Comptroller Tom DiNapoli is out with a report today that says that the city's Department of Education is under-counting its drop-out rate.
According to DiNapoli, the rate is closer to 16.5 percent, a considerable bump over the 13 percent rate that DoE claims.
"The city school system needs to sharpen its pencils when it comes to knowing which kids are dropping out and which kids are transferring to another school," said DiNapoli. "DoE should be doing its homework and making sure the right papers are turned in to back up the reasons why students are leaving school."
DiNapoli says that the reason for the discrepancy is that DoE erroneously classified dropout students as having been "discharged" from high school, when in fact in order to be label "discharged" students must transfer to another school, leave the country, or have died.
For a full copy of the report click here