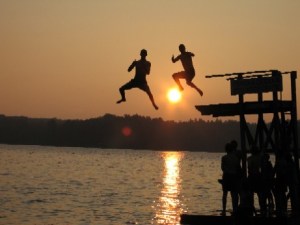 Philadelphia-based DreamIt Ventures announced the launch of a New York-based version of its accelerator program last month.
At the time some tech pundits noted that the advisory board seemed heavy on young founders and DreamIt alumni as opposed to seasoned industry vets.
That changes today, as DreamIt introduces a second round of advisors sourced mostly from the VC and investment community.
If any prospective start-ups have been reading The Wall Street Journal, they know young entrepreneurs have the leverage over the suits these days.
So DreamIt will have a good mix of peers and pros to help guide this inaugural class through what looks to be a heady summer in Silicon Alley.
Also, quick note: DreamIt has openings in their program for solo hackers and strategists, so tech ronin can get in the mix with some ambitious start-up teams.
Here's the list of newly announced advisory board members:
Jeffrey Glass, Bain Capital Ventures
Neeraj Agrawal, Battery Ventures
Satya Patel, Battery Ventures
Matt Turck, Managing Director, Bloomberg Ventures
Sarah Tavel, Bessemer Venture Partners
Matt Gorin, Contour Ventures
Jason Green, General Partner, Emergence Capital Partners
Rick Heitzmann, Firstmark Capital
Phineas Barnes, First Round Capital
Charlie O'Donnell, First Round Capital
David Frankel, Founder Collective
Ian Sigalow, Greycroft Partners
David Teten, Founder, HBS Angels of New York
Alexander Taussig, Highland Capital Partners
Chip Meakem, Kodiak Ventures
Nick Beim, Matrix Partners
Mark Michel, Metamorphic Ventures
Andrew Jenks, Stage One Capital
Richard Lavin, Founder, Tiger21
Joshua Kushner, Thrive Capital
Andrew Cleland, Time Warner Ventures
Melanie Koh, Time Warner Ventures
Jay Levy, Zelkova Ventures
bpopper [at] observer.com | @benpopper