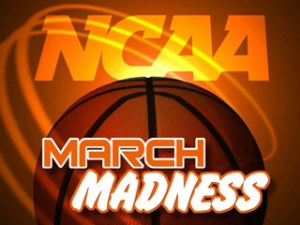 Much like The Observer, who had Pitt winning the national championship, Jones Lang LaSalle has already lost their NCAA tournament pool.
Using their "proprietary predictive model," a.k.a. office vacancy rates for the cities in which the schools are located, the commercial real estate services firm put Ohio State, Richmond, Temple and New York's own St. John's in their Final Four. For those of you who haven't caught March Madness, St. John's got knocked out in the first round and Temple lost to San Diego State in the second.
"I've been filling out a bracket for more than 30 years and I've never won a dime," said Jones Lang LaSalle managing director and former Notre Dame point guard Rich Branning in a release. "This new formula makes sense, though. For the first time in a long time, I'm feeling really good about my picks. Who knew the secret was right under my nose for all these years!"
Branning's alma mater got slapped around last night by Florida State, losing by 14.
There's still hope for the rest of JLL's bracket, though, with No. 12 Richmond facing off against top-seeded Kansas and Ohio State matching up with Kentucky in a No. 1 vs. No. 4 game on Friday.
mcoyne@observer.com