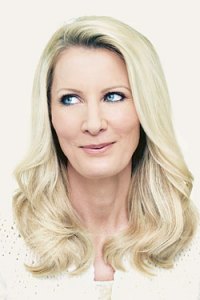 In a feature profile, New York tells the tumultuous story of Albany's new first lady, Sandra Lee, Governor Andrew Cuomo's longtime girlfriend and someone better known to the rest of the country as the chef and host of Food Network's Semi-Homemade band. Under that banner, Lee and has become the working-woman's Martha Stewart, and the piece details her childhood spent on welfare, her dealing with a prescription-drug addicted mother, and the sunnier times of her more recent years.
Highlights below:
Meeting Mr. Cuomo:
She was spending that summer in ­Southampton, when her friend Alexandra Stanton's mother threw a garden party. Cuomo arrived with his three daughters attached to his arms and legs. "This huge muscle-bound man had little girls climbing all over him, and he was very gentle and kind with them," Lee remembers. "I found that intriguing." At first, she tried to set him up with three different girlfriends of hers, and for four months, Lee stresses, they were just friends. Finally, wearying of Lee's deflections, he said, "I think you should look in front of you."
Semi-Homemade daughters:
Lee, who has chosen not to have children of her own, has been extremely generous with her siblings and nieces and nephews, buying homes and cars, paying for hockey lessons and college tuition. And by all accounts, she has also embraced Cuomo's children, whom she calls her "semi-homemade daughters." Before the inauguration, she went to lunch with Anna Wintour, seeking her advice on what the girls should wear for the occasion. While there, she wangled an internship at Teen Vogue this summer for Michaela, Cuomo's 13-year-old daughter. "I thought she was going to hit her head on the ceiling she jumped so high," Lee says.
Talking (food) politics:
Lee is not unattuned to the politics of food. At the Elmira food bank, she made a point of asking how much of the bank's in-kind donations were candies. She thinks Mayor Bloomberg's campaign against salt and fat is useful, applauds Michelle Obama's promotion of gardens as "important" and "amazing," and says of Sarah Palin's defense of cookies, "I have absolutely nothing in common with Sarah Palin."
About her lack of campaign stops:
"Andrew said, 'You can do as much or as little as you're comfortable with,' " Lee explains. "He's very kind to me that way. It's very generous of him." Chris Cuomo, the governor's younger brother, affirms that Lee's public detachment from the campaign was her choice. "Her goal was to help Andrew any way she could, and I think she kept a very low profile so as not to take away attention from him."
"I don't think she sees herself in the First Lady capacity at all," Chris Cuomo says.