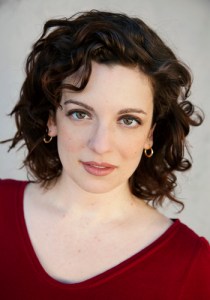 Planned Parenthood commemorates Roe v. Wade's anniversary with the fourth Roe on the Rocks benefit Monday, April 4–the title is a simultaneous reminder of the peril family-planning services face in America and an invitation to make some bad decisions! The evening's emcee, comedian Sara Benincasa, told The Observer she'd relied on Planned Parenthood in the past: "When I first moved to New York, I thought I was in Sex and the City like all stupid twentysomething women with their stupid obsession with handbags… I was one of those stupid twats. In my idiocy, I decided the way I could prove I was a sassy, cool New York lady was to have a one night stand."
After the condom broke, Ms. Benincasa was escorted past protesters by Planned Parenthood's volunteers, who complimented her earrings. "I remember these weird, beautiful hipster angels, who by appealing to my banal, materialistic side were able to get me out of a difficult time." More stories to come, surely, at the benefit!
Bowery Ballroom, 6 Delancey Street, doors open at 7:00pm, performances by Thao with the Get Down Stay Down, Anna Egge, and The Bloodsugars, tickets sold through Ticketmaster.