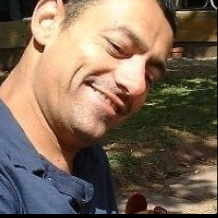 More than two years after bidding farewell to Radar, the magazine he shepherded through…what was it?—19 or 20 separate incarnations and which lives on in name if not in spirit as an awful TMZ manque owned by American Media, Maer Roshan unveiled his latest creation on Monday, a website called The Fix, focused on addiction and recovery.
Despite its serious subject matter, the site displays certain Roshanian hallmarks, including some cheeky humor (a story on drug interdiction is entitled "Mexico Goes Medieval on Your Grass"); a mix of celebrity content (Charlie Sheen) and hard news (a takedown of Narconon); and a measure of literary heft, provided by Susan Cheever, a regular columnist.
There's also a section devoted to rating rehab facilities—a conceit that also appeared in Radar as a one-off "Zagat's Guide to Rehab" (disclosure: as executive editor of Radar at the time, I edited that piece, and as I recall it was excellent).
In addition to Mr. Roshan, the new website is edited by Anna David (of "Attack of the Show!" fame) and Walter Armstrong. Joe Schrank, who heads the recovery group The Core Company, is The Fix's cofounder and editor-at-large.
Asked whether it's appropriate to apply humor to a subject like substance abuse, Mr. Roshan, who has spoken of his struggles with alcoholism, told The Observer, "Addiction is a serious thing, but I don't think it has to be treated in a deadly serious manner."
He added, "There's no rule out there that sobriety is supposed to be this dull, earnest monastic exercise. There's tons of humor in the surreal situations that we find ourselves in. The Fix is certaily not going to ignore that."