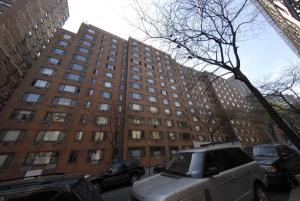 One of the Upper East Side's first condo-ops has secured a $24 million senior underlying co-op mortgage and a $1 million unsecured line of credit
The Royal York, near York Avenue between 63rd and 64th streets, has received a seven-year financing with a fixed-rate of 3.96 percent. The loan, provided by a local savings bank, was negotiated by Allan Lieberman of Meridian Capital.
The Royal York is a 12-story, 494-unit luxury development that sprouted in the 1950s near Rockefeller University and the New York Presbyterian-Cornell Medical Center. "Our familiarity with the building and its finances enabled us to implement a tailored solution to reduce debt service by refinancing at an opportune time in the market and recapitalizing debt for future capital improvements," Mr. Lieberman said in a statement.
lkusisto@observer.com