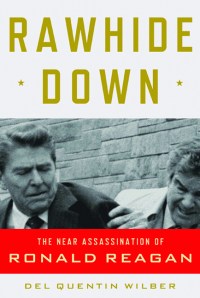 Art and Madness: A Memoir of Lust Without Reason
by Anne Roiphe
(Nan A. Talese, $24.95), March 15
The first-wave feminist Anne Roiphe takes her reader back to New York at the turn of the 1960s, the era of Mad Men and Joan Didion's "Goodbye to All That." Ms. Roiphe, a former writer for The Observer, traces her marriage and affairs–including one with George Plimpton–for the purposes of reframing her own story, not merely dishing dirt. Ms. Roiphe's story is told in relation to the stories of successful or unsuccessful men she encountered: It was a man's world, one Ms. Roiphe had to endure so that she might have the last word.
Day of the Oprichnik: A Novel
by Vladimir Sorokin; translated by Jamey Gambrell
(trans.) (FSG, $23), March 15
It was less than a year ago that the last Russian-infused dystopian novel landed on The Observer's doorstep, in the form of Gary Shteyngart's Facebook fever dream Super Sad True Love Story. Vladimir Sorokin imagines a future overtaken by antisocial, not social, networking. The protagonist is a member of the New Russia's elite–overseeing both executions and meetings with czarinas. The future will always have its lurid elements (here, it's fish genetically modified for one's consumption with psychotropic drugs), yet a novel of Russian cruelty in the technocratic age feels more strictly contemporary than it should.
Rawhide Down: The Near Assassination of Ronald Reagan
by Del Quentin Wilber
(Henry Holt, $27), March 15
It's been a good year so far for Ronald Reagan fetishists–the centennial of his birth brought all manner of tributes and fond memories of the 1980s. In death as in life, Reagan is an empty vessel, waiting to be filled with whatever meaning the gazer imputes. Washington Post reporter Del Quentin Wilber looks at the early days of the presidency–and how "Rawhide" (Reagan's Secret Service handle) inspired his acolytes even after being shot in early 1981. Bill O'Reilly has already weighed in with a positive review.
No Regrets: The Life of Edith Piaf
by Carolyn Burke
(Knopf, $27.95), March 22
Is the Edith Piaf moment still going? The actress Marion Cotillard, in two movies–the biopic La Vie en Rose and the Piaf-scented Inception–has kept the legend alive, and now passes the torch of Piafophilia to Carolyn Burke. Ms. Burke, who's written biographies of poet Mina Loy and photographer Lee Miller, has to face down a far more (over-?) exposed subject in this volume. Early reviews, though, indicate that Ms. Burke debunks Piaf's self-created myths and reveals some untold stories. Anything fresher than that familiar origin story, or with more subtlety and shades of possible meaning than a performance by Ms. Cotillard, will be welcome.
The Free World: A Novel
by David Bezmozgis
(FSG, $26), March 29
A stalwart of The New Yorker's "20 Under 40" fiction writers, David Bezmozgis has produced a collection of short stories–the well-reviewed Natasha–but is debuting as a novelist with The Free World, the story of three generations of Russian Jews headed west and stopping in Rome. Whoever said the ambitious young male novelist was dead? The expatriates-in-glorious-Roma yarn has always been a convenient and appealing one for novelists, but Mr. Bezmozgis's perspective on the scene (the author emigrated from Latvia as a child) should provide a tale far longer on actual emotion, and shorter on so-called "white whines," than, say, Tom Rachman's hit Italian-expat novel of last year, The Imperfectionists. The imperfections faced by characters in The Free World stand to be actually problematic, not merely convenient storytelling avenues.
 Iphigenia in Forest Hills: Anatomy of a Murder Trial
by Janet Malcolm
(Yale University Press, $25), March 29
All those who were boggled at the length of the recent New Yorker Scientology piece weren't paying attention a year ago, when Janet Malcolm dropped a ream on a Queens murder trial and its dissection among the borough's Jewish community and the courtroom press corps. Ms. Malcolm's piece, less heralded than recent New Yorker feats now, became a work of stunt journalism when Ms. Malcolm inserted herself into the trial by providing evidence. The blend of attempted precision and emotional involvement–and the uneasiness with their merger–is what turned Ms. Malcolm's Journalist and the Murderer into legend. The target here, one specific trial, is smaller than the sprawl of the previous work, but who knows what Ms. Malcolm added on the way to hard cover.
In the Basement of the Ivory Tower: Confessions of an Accidental Academic
by Professor X
(Viking Adult, $25.95), March 31
Professor X, the author of a 2008 Atlantic essay describing his experience teaching college "in the northeastern United States" and condemning the culture of widespread college attendance, has published a book-length rambling on similar subjects. The author, whose essay is not so very dissimilar from a 2005-08 series of dispatches by adjunct professor "Oronte Churm" at McSweeney's, seeks to tell–without any too-revealing specifics!–just what financial contingencies drove him to the horror of teaching English to students who don't belong in his classroom, and how, precisely, the education system works. (Fingers crossed for a "vampire squid"-level-of-hyperbole metaphor!) Not everyone deserves an education, you see. But everyone, even the anonymous Professor X, deserves a book deal. 
Beautiful & Pointless: A Guide to Modern Poetry
by David Orr
(Harper, $25.99), April 5
David Orr knows how to get that rare thing for poetry: public attention. In 2007, he penned for The Times a savaging of Dana Goodyear's reporting on the Poetry Foundation for The New Yorker, and the way the magazine uses poetry to begin with: "as a brand-enhancing commodity." Readers will judge for themselves whether Mr. Orr's new book, "a tour through the world of poetry" seemingly aimed at infrequent readers as well as devotees, is meant to enhance Mr. Orr's brand–or whether Mr. Orr's doing his best to enhance poetry's.

The Pale King
by David Foster Wallace
(Little, Brown, $27.99), April 15
The novel was unfinished at the time of Wallace's suicide, but still lands as a 560-page doorstop. If past posthumous works like James Agee's A Death in the Family or Roberto Bolaño's 2666 serve as indicators, The Pale King will sell wonderfully; booksellers are always wishing they could dig up more unfinished apocrypha, and Wallace's work never rested, entirely, on narrative. Whether the prose is good or bad–or impossible to discern in the noisy haze of hype–it will be the literary event of the spring. Surely Wallace would have a footnote to place under its success.   
Reading My Father: A Memoir
by Alexandra Styron
(Scribner, $25), April 19
You're no one until your children write a memoir about you. William Styron joins Anatole Broyard and Auberon Waugh in the elite circle of subjects for the musings of grown children seeking a topic. It should come as no surprise that Styron was a complicated man–he wrote a memoir of his depression–and young Alexandra Styron was, by her own telling, witness to his best and worst selves. William Styron remains such a staggering, and stagger
ingly interesting, talent that this book may transcend score-settling. But if we see a memoir from one of Tom Wolfe's kids, we're giving up altogether.