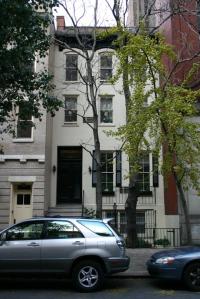 Steve Madden is known for his flashy-yet-affordable shoes, so it might come as a surprise that he has spent the last five years in a rather quaint brownstone on the Upper East Side.
In July 2006, just over a year after he was released from a 31-month prison stay for securities fraud, Mr. Madden and his wife Wendy bought a duplex co-op in a three-story townhouse at 175 East 73rd Street. The building had been bought for $170,000 in 1978, according to city records, and converted into a co-op two years later.
The Maddens paid $3.6 million for that first home, city records show. It occupies the garden level and part of the first floor and has three bedrooms, according to a person familiar with the building. In October 2009, the couple bought an upstairs duplex with two bedrooms, paying $2.2 million for the expansion. Now, they have bought their third unit in the building, bringing the Maddens one away from owning the entire place.
At the end of February, the fashion mogul and his wife paid $1.15 million for yet another duplex, which has one-bedroom and a roof terrace. The sellers, according to city records, were Ricardo and Maria Lilia Guimaraes.
All of the units were unlisted, and the current spread now boasts six beds and four whole and two-half baths, plus, no doubt, lots of closet space.
Neither Madden could be reached for comment.
Read past Manhattan Transfers. >>