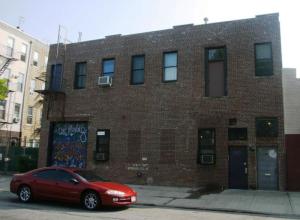 Property taxes were one of the biggest issues in last year's gubernatorial campaign, but it was seen largely as a suburban issue affecting upstate and Long Island homeowners, not the vast ranks of city residents who tend to rent. But it turns out property taxes have consequences right here in the five boroughs, as The Brooklyn Paper reports that The Last Artist in All of Williamsburg may be felled by out of control taxation.
Artist Aron Namenwirth—who owns one of the last remaining lofts with artist studios in the neighborhood—could be forced to sell his two-story building on N. 12th Street because his taxes have more than doubled since the neighborhood was rezoned six years ago.

[…]

The rezoning raised the value of land throughout the neighborhood, as developers converted dozens of former factories into luxury condominiums and rentals. Increasing property values have led to higher taxes. Namenwirth's building rose in assessed value by 15 percent last year alone, though the building's income from rents has dropped in half, from $79,000 to $47,000.
Namenwirth's taxes have more than doubled since 1998, according to the paper, from $12,000 to $26,000. The artist clearly wants to stay, and he places a good deal of blame on the Bloomberg administration, both for the rezoning and not allowing him to open a restaurant in the ground floor.
Yet, should he decide to sell, Namewirth will likely get many, many times what he paid for his redbrick box, which was a measily $48,000 according to city records, so how bummed can he really be? He's gone from starving artist to real estate mogul.