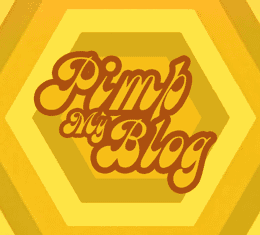 A failed direct message exchange on Twitter between tech blogger Anil Dash and designer/publisher Jeffrey Zeldman accidentally reported that BusinessWeek spent an astonishing $20 million on a fancy publishing platform before its revenue losses became too much for McGraw-Hill to bear.
"They bought a $20 million bullshit CMS then laid off staff and went bankrupt as a direct result. Bloomberg bought them and laid off more staffers. Staffers were blameless in $20 M CMS debacle yet they took the hit for it," Mr. Zeldman wrote on Twitter.
Followed by: "Oh shit I thought those were DMs… Probably wasn't public knowledge until 2 min ago."
The comment was provoked by Mr. Dash praising the BusinessWeek redesign, which Mr. Zeldman interpreted as praise for the company's business savvy. "I was saying I liked the product BW is putting out," Mr. Dash said, when contacted by The Observer. "Zeldman took it as an endorsement of their business (as did others) despite the fact the magazine is a loss-leader for the rest of the Bloomberg business. But I wasn't talking about that part of it… anyway, then we all reached consensus that we like the current product but aren't sure it solves the business model."
But $20 million–that's a lot for a CMS, no?
"Oh yeah, way too much if the number's right. I'm skeptical it's correct, though. Sounds like the sort of number that gets bigger as people get understandably upset after being laid off," Mr. Dash said.
If correct, or on the right order of magnitude, $20 million seems grossly expensive for BusinessWeek's needs. At the same time, it's hard to believe the financial trouble was a "direct result" given BusinessWeek was reportedly generating more than $100 million in revenue at the time.
UPDATE: "BusinessWeek did not go bankrupt or buy a $20M CMS," former BusinessWeek creative director David Sleight tweeted. He said he believes Mr. Zeldman may have been referring to technology that was bought for McGraw Hill's Business Exchange.
UPDATE NO. 2: A reference to the Muppets, originally included in this post, was taken out of context and has been removed. Apologies to Fozzie Bear & Co.
Mr. Zeldman could not be reached for comment by phone…or Twitter.