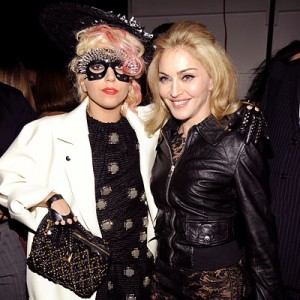 Even the city's snobbiest subway commuters should consider leaving their Kindles at home on May 17. On that day, the free subway daily will be edited by pop performance artist Lady Gaga.
It's not entirely a gimmick! Lady Gaga is actually coming into Metro's headquarters in London (albeit followed by cameras) to help with production. In addition to editing/writing a feature, Gaga will comment on stories throughout the issue and contribute sidebars. The Gaga seems committed to exploring this mode of expression–she was recently given a V magazine column too.
Metro content chief Michael Freidson recently met with the fame monstress to brainstorm story ideas. He described Gaga as refreshingly normal.
"She's a theater student from NYU who is lively and super excited about her vision–halfway on the verge of singing, but not in an obnoxious way–about it," he said. "She's getting old enough to be taken seriously and talk about what matters to her."
What matters to Gaga these days is human rights issues, he said. The LGBT advocate will ask her followers across the 18 Metro countries a question related to how inequality affects them and then track the responses globally.
"All she talks about is her fans," Mr. Freidson said, "Madonna never networked with her fans."
Gaga will do them one better: She's holding a human rights essay contest, the winner will serve as her Metro intern.
Good look carrying coffee in those lobster claw heels!
kstoeffel@observer.com :: @kstoeffel