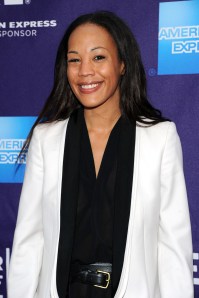 Fareed Zakaria was hanging at the downtown haunt Kenmare on Thursday night, raving about Maggie Betts' new documentary The Carrier, the story of an H.I.V.-positive pregnant woman in Zambia working to keep her baby healthy.
"It's breathtaking," the Time editor at large told the Transom. "Her parents are good friends," he added of Chelsea Piers owner Roland Betts and his wife, Lois Phifer Betts.
"I've known the Betts family for years," said NBC Nightly News anchor Brian Williams, who missed the first half of the film "because of my day job" but didn't hesitate to praise the snippet he caught. "It's the kind of documentary where you'd like everybody to see it!"
Ms. Betts, who spent four months in Zambia making the film, was until recently best known as a party-attending heiress and Bush Twins Bestie. Vogue has covered her weekends in the Berkshires. But it turns out that even amid those glitzy getaways, she was working. "There were two years of research and thinking about doing it," Ms. Betts said.
Peggy Siegal, who planned the event, introduced big-shot film producer Kathleen Kennedy, who instructed us to print that Michael Barker of Sony Pictures Classics should acquire The Carrier.
Done!
After Ms. Kennedy walked away, Ms. Siegal grew serious. "Do not misquote her," she cautioned. "She's a heartbeat away from Spielberg."
ddaddario@observer.com :: @DPD_