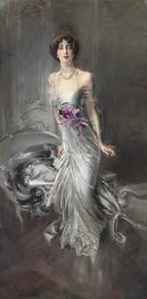 Twice a year, Sotheby's, Christie's and Phillips auction houses hold their big-money sales: a few hundred artworks, some of them priced as high as $25 million, go on the block next week and the week of May 8.
Art galleries, meanwhile, put out their best stuff, too, as collectors from all over the world swell into the city to shop for art. Window-shoppers are welcome at both galleries and the auction houses.
So, to see highlights of the upcoming sales, check out our slideshow. To see them in person this Saturday through Tuesday, Christie's (20 Rockefeller Center at 49th Street) and Sotheby's (1300 York Avenue at 72nd Street) are open from 10 a.m. to 5 p.m. (opening later, at 1 p.m., on Sunday.)
Admission is free, the art is most definitely not.