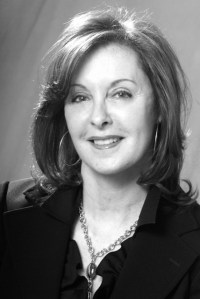 Welcome to the latest installment of our ongoing interview series, Meet the Neighbors! Nancy Candib is entering her third decade as a broker with Brown Harris Stevens. In 1996, she set the townhouse record, and the Upper East Side specialist has worked with boldface customers ranging from David Geffen to Emeril Legasse and Ron Perelman, and the Massachusetts-native earned Deal of the Year honors in 2001 from REBNY.

Where do you live?
Upper East Side, 63rd and Lexington across from the Barbizon. I have always lived on the Upper East Side, starting with a studio on 58th and Third, then I moved to 72nd and Third. I raised my children on 81st and Park before going to Europe. When I came back from Switzerland, I looked all over the Upper East Side, as that became my turf, and decided on the 63rd and Lexington apartment because it was a six-room apartment with views over beautiful townhouse gardens. Also the location is walking distance to my office, great shopping and wonderful restaurants and close to the park–and my gym is right across the street.
How is work these days? What is your latest deal?
This month has been very busy. Five deals this week with the fifth deal just today [Ed.: This was in the middle of March]. I think that this month was very busy because of Wall Street bonuses, low inventory, pent-up demand and lastly very low interest rates. Three of my recent deals were exclusives that had been greatly reduced and therefore very well priced for the market. The other two deals were buyers that needed to buy now.
What was the best meal you've ever eaten in New York?
New York has a fabulous assortment of international food. I love the Dover sole at Grenouille.
What was your first apartment like?
After graduate school in Boston, I got an alcove studio on 58th and Third for $300 a month, and I still needed help from my parents.
What is your recession war story?
This recession was difficult to move exclusives. But I do remember some years ago when the stock market dropped drastically, that I had three buyers default after signed contracts.
How do you get around town?
It depends on where I'm going but usually it's the subway, taxi or a car service with clients.
What is your favorite building in the city?
Different buildings for different reasons–740 Park for its scale and location, 927 Fifth for the views, 45 East 66th street for its uniqueness.
If you weren't a broker, what would you be?
I would work in architectural restoration.
What is your dream home?
A prewar penthouse with a large planting terrace.
You just won the lottery. What store do you stop by and what do you buy?
A car store and buy an Aston Martin.
If there was one thing you could change about New York, what would it be?
The dirt and potholes on the streets.
Read last week's interview here. >>