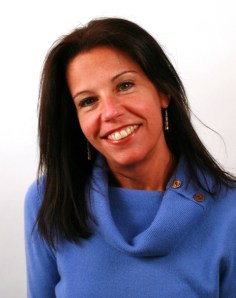 Welcome to the latest installment of our ongoing interview series, Meet the Neighbors! A native New Yorker, Shari Cohen came to real estate from a career in advertizing, where she worked mostly with big corporate clients, because she wanted a more personal job. Her sales experience has been a boon, but what people really love about Shari Cohen is she that she is a good listener.

Where do you live?
Well, I am embarrassed to say, I kind of have a lucky gem, the best kept secret on the Upper East Side. A nice one bedroom, in the 70's–and it's rent-stabilized.
How is work these days? What is your latest deal?
I am so fortunate to say that my business is the best it has ever been. My two recent transactions were selling an Upper East Side two-bedroom listing and a downtown luxury one-bed/home office back to back. To make it even better, I worked with the most amazing people along the way. It was truly a pleasant experience for everyone, which I truly appreciated.
What was the best meal you've ever eaten in New York?
Wow… This is hard… I enjoy so many amazing restaurants and meals in, but If I had to choose to one, it would be the Chicken Christopher at Morton's Steakhouse, which of course I get laughed at for ordering chicken in a famous steakhouse. I am also known as the pickiest eater, but I have to tell you it really is the best chicken in town. Don't even get me started on the molten chocolate cake! It's to die for.
What was your first apartment like?
Horrible. My first apartment was a one bedroom in a garden complex in New Jersey, and it was definitely not in the safest of areas. When people say they want a safe area, I really get it.
What is your recession war story?
I would say that my customers' recession war stories also became mine. I had several clients who were looking to rent or buy an apartment and had to put it on hold. They had lost assets and some had lost their job or were concerned that they could. And as things turned around for my clients, I am thankful to say it turned around for me as well. I guess we are always in it together.
How do you get around town?
Well, I'd like to say I put my Metrocard to good use. I try to use the subway more and more, but I suppose it's more honest to say that I hail many cabs and walk many blocks. Hey, might as well throw a little cardio into your day.
What is your favorite building in the city and why?
It's 100 percent The Chrysler building. I think it is such a beautiful, unique and impressive building! I still can't decide which view is my favorite, by day or by night. Both are just gorgeous!
If you weren't a broker, what would you be?
Before I started my real estate career I was in the advertising industry. So that is what I would most likely be doing.
What is your dream home?
An entire townhouse near Carl Schurz Park, on a tree-lined block with a driveway (of course with my own driver at my beck and call) with a huge backyard to entertain my friends and family. Hey! Now that I think about it, I wonder if Gracie Mansion is available since our mayor has his dream home by that other park.
You just won the lottery. What store do you stop by and what do you buy?
Well, it's not a "store" necessarily, but I'd stop by the best travel agency in town and book a trip of a lifetime for me, my family and my friends.
If there was one thing you could change about New York, what would it be?
I'm not going to make any friends with this one, but I would make smoking cigarettes illegal everywhere in the city, and it would carry a very steep fine. Then put all that money towards helping our budget, our schools, transportation and parks.
Read last week's interview here. >>