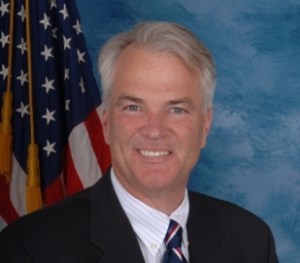 Former Staten Island Congressman Michael McMahon will join the government practice group at Herrick, Feinstein, the law firm announced today in a press release.
McMahon, who served on the City Council before being elected to Congress in 2009, was narrowly defeated in November by Michael Grimm. Since then, McMahon has been rumored for future runs ranging from a re-match with Grimm–who's now having his own issues straddling the politics of the swing district–to a possible run for Staten Island borough president.
Presumably, his new position will keep McMahon close to government while other possibilities take shape. According to the release:
McMahon said he weighed a variety of options before deciding to join Herrick, Feinstein, whose client base, he said, meshed well with his professional interests in financial services, real estate investment, transportation and infrastructure, energy, and environmental and recycling issues.
He joins another former member of Congress, Liz Holtzman, and the Republican consultant Kevin Fullington, who worked for the Bloomberg administration and on Rick Lazio's gubernatorial campaign last year.
"Between Liz and Kevin, I knew that Herrick is serious about its government relations practice, and if I was going to join a law firm, I wanted it to be a firm where I would be able to work with people who know how to get things done at every level of government," McMahon said in the release.