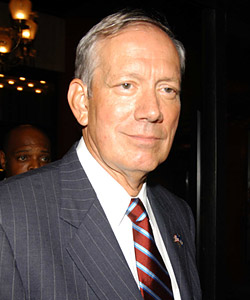 Surprise! George Pataki is NOT running for president.
This news of course has been well-known in political circles for some time now, despite occasional grumblings from Pataki camp that he is inching closer towards a run.
Pataki dropped the bombshell, such as it was, during an appearance on "Sean Hannity" to discuss a new group he was forming to tackle the national debt.
Take a look: