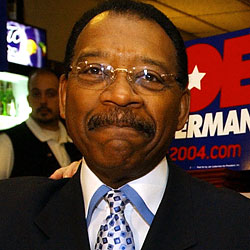 She's gone, but she is not forgotten.
Bronx Democratic State Senator Ruben Diaz released today the content of a Freedom of Information Law request for information regarding the salary, benefits and other compensation that Cathie Black received during her time as chancellor of the New York City public schools, including any benefits or compensation she is slated to receive now that her tenure as abruptly ended.
Writes the Rev:
Records Access Officer
NYC Department of Education
52 Chambers Street, Room 308
New York, New York 10007

To Whom It May Concern:

This letter is a FOIL request for any and all information regarding the entire salary, benefits, and other compensation that New York City Schools Chancellor Cathie Black has received or will receive, including any severance or retirement benefits.

Should there be any portion of this request that is denied, please state the reasons for denying my request. A prompt response to my request is mandated by statute.

Respectfully,

Senator Reverend Ruben Diaz
900 Rogers Place
Bronx, New York 10459
(718) 991-3161
Needless to say, the Bloomberg administration is anxious to move on from the Cathie Black fiasco, and surely don't appreciate pols who continue to wish to hang it around their necks. To wit, her replacement, Dennis Walcott, began the day making his promised waffles for a group of Brooklyn school children.