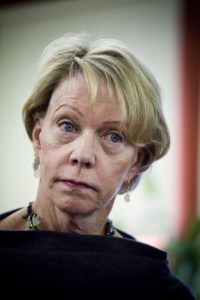 Two borough presidents–the Bronx's Ruben Diaz Jr. and Manhattan's Scott Stringer–were among the first to issue statements responding to the replacement of schools chancellor Cathie Black.
"During her time as chancellor, Cathie Black and I had a good working relationship, and I wish her well," Diaz said in his statement.
"I have known Dennis Walcott for years, and I welcome him as chancellor of the Department of Education. Mr. Walcott has always been attentive and accessible, and he understands the issues facing our public schools. I look forward to working with him to address these issues, which affect the 1.1 million children in our city who depend on our schools."
Stringer praised Mayor Bloomberg for changing course, though for the moment, it remains unclear whether Black was forced out or chose to resign.
"It's not easy for a mayor to change course in such a big way when things are not working, and I want to commend Mayor Bloomberg for stepping up and recognizing this," Stringer said in his statement. "It's been clear for months now that, like the Titanic, this ship has been sinking with more than one million school children on board. I look forward to working with Dennis Walcott and wish him the best as he tries to right this ship. I hope that he will be a chancellor who truly listens to parents and educators as he takes on this enormous task."
UPDATE: In comes another statement, from Brooklyn Borough President Marty Markowitz, who doesn't mention Black by name but highlights Walcott's hometown connections and long involvement in local education issues.
"I join all of Brooklyn and our borough's 300,000 public school students and their families in wholeheartedly welcoming Dennis Walcott-a proud son of New York City and product of the public school system, educator and, perhaps most importantly, parent and grandparent-as New York City Schools Chancellor. Deputy Mayor Walcott has been actively involved in the city's education community, and was instrumental in enacting many of the recent positive reforms. His expertise will help stabilize the system and move it forward. I spoke with Deputy Mayor Walcott this morning and pledged to support him in every way possible, and we are excited to work together as we help our children reach the zenith of their potential."