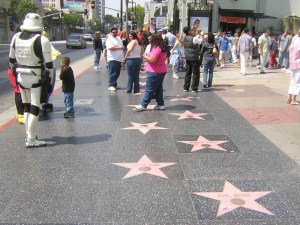 Our pals over at Curbed picked up on our news that Sarah Jessica Parker had found a new home on East 10th Street, and they made an interesting connection we had missed:
Is this quiet Central Village block becoming Hollywood East? Amanda Seyfried just moved in a few doors down.
It's true, she recently bought in the Devonshire House, on the corner of Fifth Avenue, New York's oldest gold coast, which has regained some of its shine of late.
There is also Sean Parker, who bought the Bacchus House, and while he may not be a movie star, he was kinda, sorta played by one in The Social Network. Also, director Mike Nichol's son just moved out. There is also a Bush on the block.
Pretty soon, they'll start paving the sidewalk with those funny granite stars.