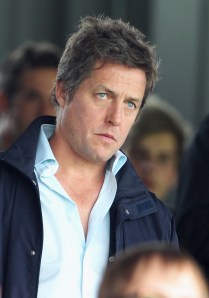 So much happens each day in this town. How to keep track of it all? Time to test your memory!
–Who's officially in the Presidential race (not that we doubted it) and whose slogan did he steal (thanks, you eagle-eyed Politico-ers!)?
–How is Google flaunting its brain-melting abilities?
–Which would-be tech titan (late of Facebook) is also a gay activist–and gay-mag coverboy?
–How is Hugh Grant getting back at the News of the World's phone hacking ring?
—Which writer spent the weekend licking his wounds over a National Magazine Awards near-miss?
–How will NBC squeeze the last drops of middling (better than poor!) ratings from the Steve Carell-on-The Office years? (Hint: remember those 40-minute Friends episodes?)
ddaddario@observer.com :: @DPD_