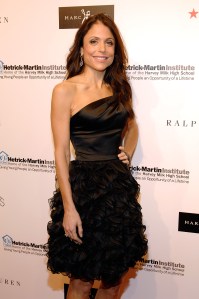 So much happens each day–how to keep it all straight? Time to test your memory!
–Which actor (who just won an Oscar) and author (who just won a Pulitzer) and cabinet official and talk-show host (both of whom are always on this thing) made Time's 100 most influential list?
—Which moguls does Deadline think are overpaid?
–How much (it's in the Winfreyan stratosphere, according to sources) is New York "Housewife" (who began her run on the Bravo reality show while unmarried–definition creep alert!) Bethenny Frankel worth after the success of her novelty liquor concern?
–Which young, striving "journalist" is trying to get hired by Donald Trump's not-yet-announced 2012 campaign?
–What might be the best thing to happen to libraries since free public computers for the trench-coated masses?
ddaddario@observer.com :: @DPD_