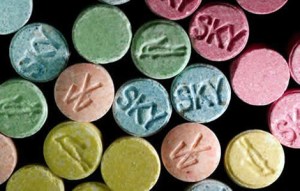 So much happens each day in this town–how to keep track of it all? Time to test your memory!
–Which newly-minted media mogul believes in thinking big? "We might have discovered ecstasy before it hit the national scene" with adequate resources, she claimed!
–What two means will allow you, gentle Danes-crazed viewer, to see Claire Danes on the small screen again?
–Which online lifestyle newsletter today told readers how to protect themselves from Japanese radiation poisoning?
—What TV star wrote a four-paragraph article on the Huffington Post refuting their own statements… from yesterday?
—What Chicago-based talk show represents the best way for a star who aired out the decision as to whether or not to get pregnant in The New Yorker to announce that the decision has been made?
ddaddario@observer.com :: @DPD_