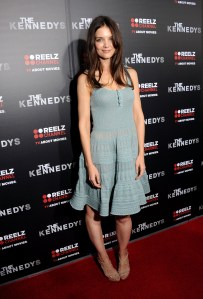 So much happens each day–how to keep it all straight? Time to test your memory!
–Which New Yorker scribe has a very particular style of modifying his insults?
–Which pop star made a post-apocalyptic music video (no, we're not referring to Katy Perry's "E.T." or Lady Gaga's "Born This Way"–what is it about these ladies and their Cormac McCarthy/WALL-E fantasies)?
–Which contrarian outlet went contra-everything with a feature on old-age fetishists?
–Which waxwork of a historical figure loves The Kennedys–no, not the people, the ReelzChannel documentary?
—Name that network: "a scripted effort that centers on an irresistibly flawed make-up artist as he navigates through a world of demanding socialites, stars and politicians." You get, like, only half a guess.
ddaddario@observer.com :: @DPD_