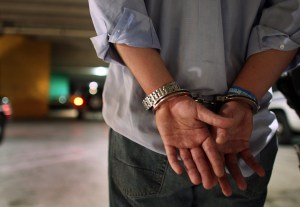 Vitaly Borker made headlines back in December after he started attacking customers who complained about his business with abusive emails and threats of violence. It was also an interesting situation because Borker had managed to make his site the number one result on Google for a simple search on the term "eyeglasses". Borker told The New York Times David Segal that he had boosted his sites search rankings by garnering tons of reviews, even though many of them were negative.
Today Borker plead guilty to counts of threatening communications, mail fraud and wire fraud.
"I just wanted to let you guys know that the more replies you people post, the more business and the more hits and sales I get. My goal is NEGATIVE advertisement," he wrote on one review site, Get Satisfaction.
Google, never one to stand by while someone games their search engine, responded this afternoon with a fix,
"We were horrified to read about Ms. Rodriguez's dreadful experience. Even though our initial analysis pointed to this being an edge case and not a widespread problem in our search results, we immediately convened a team that looked carefully at the issue. That team developed an initial algorithmic solution, implemented it, and the solution is already live. I am here to tell you that being bad is, and hopefully will always be, bad for business in Google's search results."
Google did stop to point out that it wasn't the bad reviews driving Borker to the top of the search rankings, so much as news stories from major outlets like the New York Times and Bloomberg.