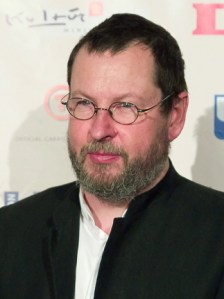 It's official: Europeans don't have a sense of humor. The Cannes Film Festival announced today that Lars von Trier is "persona non grata" and will not be allowed to return, ever, after he wrapped up a press conference by saying he was a Nazi, was sympathetic to Hitler and wanted to make a movie about the Final Solution "but for journalists."
The wisecracks weren't very funny ("Oh my God, this is terrible," Kirsten Dunst whispered to herself as she sat next to the increasingly uncomfortable von Trier). Yet they were just offensive enough to force a public apology from the prankster director as well as an eleventh-hour cancellation of the private dinner and after-party for his new film Melancholia. But to earn Cannes' first-ever exile over anti-Semitic remarks? That seems a bit hypocritical, especially when the festival let Mel Gibson walk the red carpet to promote "The Beaver" two days ago.
Then again, in a carnival atmosphere where attendees guzzle carafes of rosé wine like tap water and hammer out distribution deals on only a few hours of sleep, where oglers can choose between obscure Romanian starlets filing into premieres or local gamines at topless beaches, no gesture seems too extreme.
This is the place, after all, where a pair of horny cinephiles groped each other and tongue kissed all the way through Markus Schleinzer's Michael, an Austrian competition entry about a pedophile who repeatedly rapes a little boy locked in his basement. (Chacun à son goût, I suppose.)
And this is where the hottest ticket in town is for Michel Hazanavicius's The Artist, a slight, silly but sweet homage to silent film that took the Croisette by storm precisely because no one in it is being raped, beaten, tortured or forced into a sex-change operation.
Cannes has always embraced alarming images, but this year had some seriously cringe-worthy moments: one movie, Bertrand Bonello's L'Apollonide: House of Tolerance, ends with a close-up shot of a fin-de-siécle prostitute literally shedding tears of semen. Maybe Cannes is actually getting more sensitive to its own historical predilection for offending its viewers. The Dutch drama Code Blue, featuring a euthanizing nurse with a taste for sexual deviancy, prompted the programmer to post a badly-translated warning: "Some scenes of the film Code Blue may hurt the audience's feelings." If only von Trier had done the same.