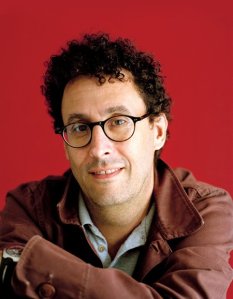 The Board of Trustees at the City University of New York has just announced that they are holding an emergency meeting Monday night to reconsider the decision to nix the honorary degree awarded to Pulitzer Prize winning playwright Tony Kushner.
"I would not ordinarily ask for a reconsideration of a decision so recently taken," said board chairman Benno Schmidt in a statement. "But when the board has made a mistake of principle, and not merely of policy, review is appropriate, and indeed, mandatory."
On Tuesday evening, board member Jeffrey Wiesenfeld raised an objection to granting Kushner an honorary degree over what he said was Mr. Kushner's lack of support for Israel. Mr. Kushner vehemently disagreed with the characterization, and a massive public relations fallout has ensued.
Full letter below:
NOTICE201105-09ExecutiveandBSstatement
NOTICE201105-09ExecutiveandBSstatement