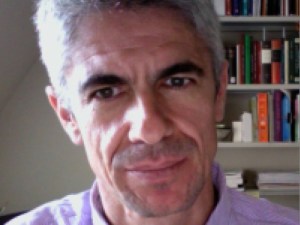 The family of Antonio Calvo, the Princeton professor whose April 12 suicide was preceded by a controversial suspension, has issued a statement about the university's silence surrounding the circumstances of Dr. Calvo's departure from Princeton. The statement further undermines university president Shirley Tilghman's stance that no details about his situation can be disclosed, "on the principle of confidentiality and of respect for Antonio Calvo's privacy and that of his grieving family."
The following, said to be from Mr. Calvo's brother, was forwarded to The Observer from someone with the pseudonym "Anticlimacus Cus" who says he (or she) is a former Princeton graduate student. It has also been posted in the comments section of The Daily Princetonian's web site, where a thread attached to one April 25 article is now 50 pages long.
Statement from Antonio Calvo's family
(Issued by his brother Santiago Calvo, and translated by Flora Thomson-DeVeaux)

The family of Antonio Calvo wishes to thank Antonio's students, colleagues, and friends for all the displays of affection and support that they have received. We are particularly grateful to his students for the events they have organized to honor Antonio, both as a professor and as a person.

The family of Antonio Calvo, like many, is left with doubts about the way Princeton University has acted. They have received no information from Princeton about the reasons for any action with regard to Antonio's employment. The family would like to express its disappointment with the April 25th statement issued by the president of Princeton.

The President's primary concern has been to defend the university's contract-renewal process, without taking into account the human consequences that such a process can have.