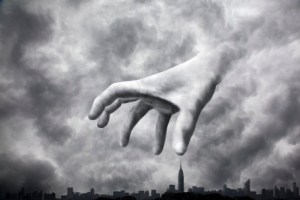 We hope not, anyway; if Harold Camping and FamilyRadio.com are right–if a massive earthquake splits the globe in half like a chocolate orange on Saturday evening, sending Christ's chosen people flying upward in rapture while the rest of us curse ourselves for just having renewed our 30-day unlimited MetroCards (see page 18 for further details)–then this is the last issue of The Observer you will ever read.
However, we're willing to wager that it's not the end of the world. It's the end of Dominque Strauss-Kahn's tenure as head of the International Monetary Fund, a demotion that followed his arrest for allegedly running nude through the hallways of midtown's Sofitel while attempting to sexually assault a member of its housekeeping staff. It's the end of Arnold Schwarzenegger's marriage to Peabody winner and Kennedy scion Maria Shriver, a dissolution that followed his admission that he also chased down a maid (albeit consensually) and subsequently fathered her child. It's also the end of Donald Trump's presidential bid (a move that fortuitously coincided with NBC's announcement that it would not end "Celebrity Apprentice.") Also facing its demise: The Oak Room (p. 24). And sadly for the Observer, it's the end of our onetime office-away-from-the-office, the legendary Elaine's (p. 6).
And really, some things need to end–­on schedule. To that end (so to speak) Condé Nast is moving to 1 World Trade Center, ending eleven years at 4 Times Square and shortening Anna Wintour's Town Car commute from her Sullivan Street manse. It's the end of the Jane Pratt media drought, as the Sassy founder took to the web this week via her new online empire, xojane.com, to cry about how the receptionist at her Brazilian wax salon called her "old-looking," though it may also be the end of Ms. Pratt's partnership with Tavi Gevinson, as the diminutive fashion phenom was nowhere to be found on the site as of press time (p. 14). It's also the end of "The Oprah Winfrey Show," which would be kind of apocalyptic if it weren't continuing to air in reruns through September. And while this does mean that we'll probably never be gifted a free car by a Bee Movie cast member, we'll survive… We think. It's not May 21st yet.
But the end of life as we know it? Nah.