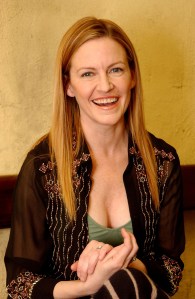 Jane Pratt became an editor at the age of 24 but has yet to raise a title to financial maturity. The legacies of the beloved Sassy and Jane exist in the Tumblrs and tweets of a generation of her devoted readers-turned-unapologetic-over-sharing-bloggers. Now 48, five years out of her last print job, and having completed detours in TV and satellite radio, Ms. Pratt is catching up to her acolytes on the web, with the help of a new new-media publisher that could translate her cultural cache into sustainable profit.
On Monday Ms. Pratt launched xoJane.com with SAY Media, an online branding and publishing company, which acquired the pet-owner social media sites Dogster and Catster in April. xoJane.com is the company's first custom site. SAY Media president Troy Young told Off the Record that Ms. Pratt embodies SAY's vision of "passion-based media," which, coupled with some smart branding and blown up to a large scale, he believes is the ticket for success 2.0.
"Audience has to be earned now," Mr. Young told Off the Record. Ms. Pratt earned her audience with a chatty personal writing style and her monthly diary columns, which made minor celebrities out of herself and her staffers.
"I felt like I was on a TV show," said former Jane editor Jauretsi Saizarbitoria, who was hired as an editor based on her experience as a Details promotions director, D.J. and overall cool girl. "Jane was the star, and the rest of us were surrounding characters." Of course, when actual reality TV cameras came knocking, Ms. Pratt turned them down. She already had the only platform she needed.
Social media came along shortly thereafter, pushing all web editorial content even further toward the personal, confessional and incendiary.
"I read my daughter's Facebook page," Mr. Young said, sounding a little horrified. "Publishing and advertising have to live in that world."
Like ingratiating party guests, xoJane.com bloggers have already endeared themselves to readers with slightly combative intimacy. Readers already know that Cat the beauty blogger's parents were disengaged when she was a child and that Eliza monitors her husband's bottle of lubricant. Of course, all that also means comments, "likes" and advertisers' highly prized "engagement."
Acknowledging that banner ads are no longer a profitable strategy, Mr. Young told Off The Record that SAY brings content-branding strategies to the table, but they require Ms. Pratt and staff to dissolve the traditional magazine "church and state" divide between editorial and advertising. A "polisher" will work with Ms. Pratt's editorial staff and SAY's creative studios to bring content into the ads, creating what Mr. Young calls "ad experiences." He says xoJane is launching with big advertisers Covergirl, Unilever, and Lord & Taylor, although no campaigns or branded content were visible at press time.
According to Ms. Saizarbitoria, church and state never existed for Ms. Pratt, because her personality, or, rather, her personal brand, was the compelling editorial peg for advertisers.
"She would have to fly to the Midwest for meetings with cosmetic companies," Ms. Saizarbitoria remembered. "It was a little bit dog and pony show."
Ms. Pratt still seems willing to saddle up. One of the site's more unique features is a stream of Ms. Pratt's iPhone text messages and e-mails. Videos of her daughter, pleas for pizza from giddily exhausted co-workers, and text messages from Michael Stipe make up the feed, which dates back for a year of the site's development.
For this Off The Record was thankful, because it answered some of the questions we had prepared for Ms. Pratt. Is the precocious and '90s-inclined fashion blogger Tavi Gevinson still involved? Will there still be a print magazine? Yes! And yes! They have e-mailed about submissions for a magazine.
And also, why had she had not gotten back to us about said questions, despite green lights from a series of SAY employees? There in Ms. Pratt's inbox was an e-mail from the flack we'd been working with, with The Observer in the subject line.
And just below it: "Ignore… you can't talk to any New York papers before The New York Times."
kstoeffel@observer.com