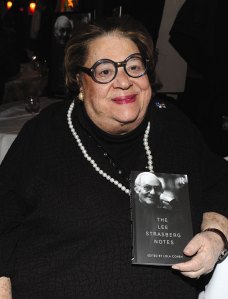 Transom was saddened to receive the news that the Upper East Side institution Elaine's-the restaurant named for its legendary owner, Elaine Kaufman, who passed away in December at 81-will be closing after 48 years of business after last call on May 26, 2011. Diane Becker, the longtime manager who inherited the restaurant from Kaufman, explained the closing in a press release, simply noting, "The truth is, there is no Elaine's without Elaine."
When The New York Observer was originally housed in a raucous townhouse at 54 East 64th Street, to this paper, Elaine's was a room stocked full of Algonquin Round Tables. Despite its 19-block distance from the paper, it eventually became an office away from the office, a reliable place to celebrate, convalesce, or report, a patron never lesser for having been. Not particularly known for its food or décor, it persevered as an essential scene, due to its vivacious, spirited proprietor and the company she brought: celebrities, writers, artists, politicos, and more simply blended into one motley crew under Elaine's watch. You did not have to be a superstar or boldface name to feel kingly while there.
Writing for Capital New York at the time of Kaufman's death, former, longtime Observer editor Peter Kaplan compared the restaurant to Rick's, the iconic bar in the center of Casablanca, calling Elaine's "a cultural gift that tied us to a New York that began to evaporate today with her demise."
Elaine's will be missed, just as the woman behind it continues to be, and will no doubt be remembered as an essential setting in the ongoing history of our great city.
[fkamer@observer.com | On Twitter]