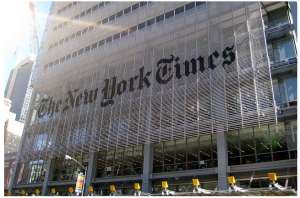 If seeing Page One doesn't guilt you into taking out a paid subscription to the New York Times and several other newspapers and sending a donation to Pro Publica for good measure, you are totally heartless. You'll also love the Google Chrome browser app "WSJ Extension."
The new app, which works with Chrome and is a free download, demonstrates how hard it might be for newspapers to fully implement their pay wall schemes. Users who install the app and go to the Wall Street Journal website will see a little open-lock icon on every piece of subscriber-only content. Clicking the lock redirects to a Google search of the story's headline—an intentional loophole intended to maintain search-driven traffic—circumventing the pay wall in about two seconds.
Off the Record asked a surprised sounding Wall Street Journal spokeswoman what the Murdoch paper's game plan was.
She said she'd get back to us.
"We are working with Google to have it taken down," the paper wrote in an email. As of press time, it was still alive and kicking.
If being a content thief engenders feelings of guilt, WSJ Extension has a handy workaround for that as well: each time your cursor touches the lock symbol, you're invited to boost your Karma by donating to Japan. The dialogue box also includes a link to the Twitter account of Surfmark, an anonymous search research group.
A New York Times copycat edition of the app also recently sprung up. But Off the Record can't speak to its efficacy. We're digital subscribers.
UPDATED: The New York Times may be using the same plan of attack for the Chrome app as they used Twitter feeds that tweeted out all the Times headlines immediately after the pay wall went up. A Times spokesperson told Off the Record that the company will pursue all violations of their trademark, although she couldn't say whether or not the app was in the wrong.