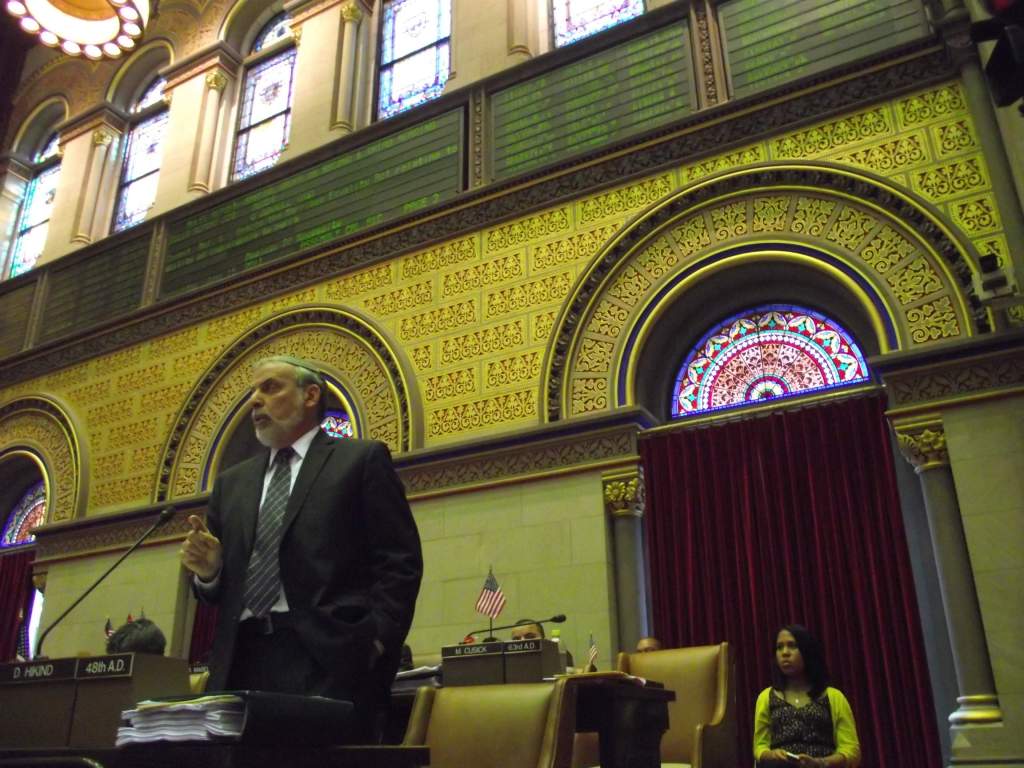 The vote was 80-63, according to an Albany source. The official vote and roll call will be released by the Assembly tomorrow.
(Update: Tonight's vote was narrower than in the past. In 2007, when it first passed, the vote was 85-61. In 2009, it passed again, 89-52.)
Notable moments:
Republican Nancy Calhoun's said same-sex marriage advocates have treated opponents, like her, unfairly. "Everyone of you on the other side of the aisle…have been oppressive to us," she said.
Assemblyman Dov Hikind of Brooklyn said he would "like" to be with advocates on this issue, but, unfortunately, the Torah, teaches otherwise, he said.
Democratic Assemblyman Nick Perry, who in 2006 opposed same-sex marriage when he ran for congress in the NY11 race, switched his position, and voted for the measure. Applauds were heard.
Assemblyman Matt Titone, who is openly gay, referred to his fellow Staten Island lawmaker, Democratic State Seantor Diane Savino as his "surrogate" wife. (She was seated next to him during his speech.) Titone also implored his colleagues to think about their "legacy."
Assemblyman Micah Kellner announced he is engaged, but said he told his fiance they have to wait to get married until same-sex marriage is legal in New York