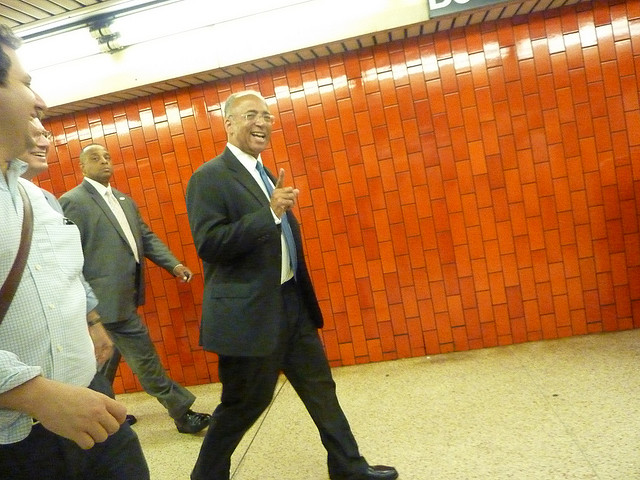 The 2009 Democratic Mayoral candidate, Bill Thompson, has filed paperwork to open a mayoral campaign for 2013.
h/t Eric Friedman
Since his better-than-expected showing against Michael Bloomberg in 2009, Thompson, the former City Comptroller, has said he would run again. But in the two years since that campaign, Thompson has shown few signs that he is marshaling his resources.
Thompson's filing comes days after another leading candidate in the race, Rep. Anthony Weiner, imploded amid a confession that he sent lewd pictures and messages to "about" six women over three years, and lied about to to reporters.