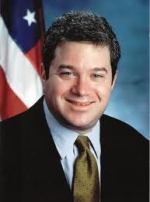 Andrew Cuomo continues to empty out the state legislature by poaching members for his administration–and making life interesting for us political reporters in the process.
Today his press office sent out word that Upper East Side assemblyman Jonathan Bing will become the fifth New York City member of the lower house to leave his seat, and the third to take a job in the Cuomo administration.
His new post will be  a special deputy superintendent in the New York Liquidation Bureau.
Bing was mentioned as a potential candidate for Carolyn Maloney's House seat.
No date for a special election has been set.