The Brooklyn Museum has decided that it will spend the day live-Tweeting a trip to the animal hospital to as they offer up 35 animal mummy specimens for CT scans. This is, quite honestly, the best use of a museum Twitter feed we have ever seen. And possibly the best we ever will see.
At this point the feed is mainly comprised of information about mummy transportation, and the occasional odd fact about CT scans in general.
"most human hospitals don't have a ct scanner that's as good as the toshiba 64," the museum said, via Twitter. "@amcny #mummyCT"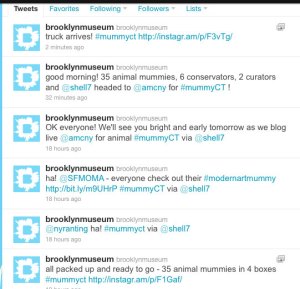 The photographic evidence of the day's journey comes courtesy of Instagram, proving that this truly is the museum of Brooklyn.