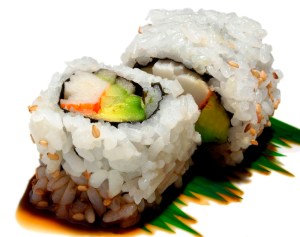 Raw fish is a dish we generally prefer with a side of irony. Thus, in our second-favorite reason this week to mock BroBillies, the nabe is getting that snooziest of cuisines, an Asian fusion restaurant.
Indeed, the press release contains more signs of the Apocalypse than we can count. To wit: "Fushimi offers a family-friendly, yet stylish setting that will appeal to upscale, late-night crowds as well as families and hipsters alike," notable, among other things, as the first indication the real estate PR world has discovered the hipster.
The company has leased 7,200 square feet at 475 Driggs Avenue, on the corner of North 10th Street, a new mixed-use development designed by our pal Montreal architect Karl Fischer. The restaurant, meanwhile, has been around for nearly a decade in such culinary hot spots as Staten Island and Bay Ridge.
Winick Realty's Diana D. Boutross represented both the tenant and the landlord, Driggs Development, in this long-term lease transaction.