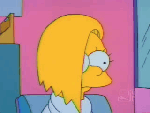 Beehives & Buzzcuts, a children's hair salon and event space (whatever happened to Chuck E. Cheese for birthdays?), has signed a lease near Stuyvesant Town for its first-ever location.
The 2,500-square-foot space at 365 First Avenue, between 21st and 22nd streets, will be replete with hair and nail services for the kiddies as well as sprawling event space for their birthday parties.
Brian Tregerman and Joseph Isa of Winick Realty represented Beehives & Buzzcuts owner Carolyn Massey as well as building owner Sassouni Management. The deal is for 10 years and the asking rent was $13,000 a month.
"With five schools in the area and the large number of families living in nearby Stuyvesant Town and Peter Cooper Village, this is the ideal location for Beehives & Buzzcuts," Mr. Tregerman said.
jsederstrom@observer.com