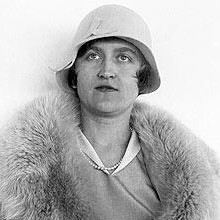 Well, the brokers can stop salivating and start gnashing their teeth: Huguette Clark's will was filed with the Surrogate's Court today. Rather unexpectedly, the estate, pegged at about $400 million, will transfer many of the old masters in the reclusive copper heiress' massive apartment at 907 Fifth Avenue to her Santa Barbara estate, Bellosguardo. In the spirit of a fellow eccentric, Albert C. Barnes, the 24-acre estate will be transformed into a museum.
As for those grand Fifth Avenue apartments, if The Observer is reading the release from the firm that filed the will, Holland & Knight, correctly, it now belongs to her caretaker of 20 years, Haddassh Peri, and her goddaughter:
The balance of the estate – after the bequests to the Bellosguardo Foundation and Corcoran Gallery, which account for an estimated 75% of assets, and after the payment of estate taxes – is to be divided between Ms. Peri and Mrs. Clark's goddaughter, Wanda Styka, whose father, was an artist long associated with the Clark family.
We've called the attorneys to clarify this and to find out what the owners of this 42-room spread might have in store for it in the future. Meanwhile, the Corcoran Gallery will be receiving one of Monet's Water Lillies paintings, which has not been on public view since 1925. Beth Israel, where Clark spent the last of her days, receives $1 million, and some money is bound for her medical staff.
Most controversially, none of her other relatives have been named in the will, in light of "minimal family contact," though her attorney and accountant, who have been under investigation by the Manhattan District Attorney's office for alleged improprieties, have both been awarded $500,000 for their effort and loyalty.
One expert suggested to The Observer recently that there would be an effort to spread around the wealth, so there would be more people, and particularly powerful institutions, fighting to defend the will should it be contested in court. This does not seem to be the case, as only the Corcoran Gallery and Beth Israel received much of anything. Perhaps Santa Barbara, tourists' dollars flashing before its eyes, might come to the will's defense, assuming it is challenged at all.
Then again, maybe this is exactly as the old woman wanted and there is no funny business here. Imagine that. A reclusive copper heiress with everything in order.