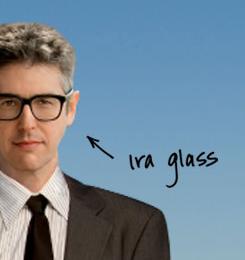 It would seem America's satire newspaper-of-choice The Onion's recent campaign to receive a (presumably long and overdue) Pulitzer Prize—replete with press from the New York Times, a blog dedicated to the campaign, and co-signs from Arianna Huffingtonm, Tom Hanks, the President of Georgia, and Mario Batali, among others—is continuing to rage forward, 'rage' being the operative term in it. 
This American Life's Ira Glass recently committed a video to the cause, in which he gives further voice to the campaign by noting the kind of people on the Pulitzer board with some fairly colorful descriptors, finally concluding that they are "disgusting" and telling Thomas L. Friedman to "go to hell."
It is, especially for anyone particularly irritated with the Pulitzer's notorious snobbishness—they've refused to award the Drama Prize twice in the last six years because they didn't find anything worthy of it, as one example—rather therapeutic.
Pulitzer chair Sig Gissler recently quashed all theories about the Pulitzer board as a mysterious cabal to the Washington Post, and Daily Intel also recalled that there were once murmurs of The Onion receiving a Pulitzer for some of their writing about 9/11. That said,  Mr. Gissler noted that the Pulitzer Board does not respond to public pressure regarding awards; a notable example was the recent outcry for the National Enquirer to be recognized by the journalism community at-large for their reporting on presidential would-be John Edwards' love affair via the Pulitzers; the Enquirer was neither awarded with a prize nor given the designation of being a "finalist" for it.
We've reached out to Mr. Gissler for further quote on Mr. Glass' designation of his prize-awarding board as "cocksuckers," and we will update with comment if we receive one.
fkamer@observer.com | On Twitter