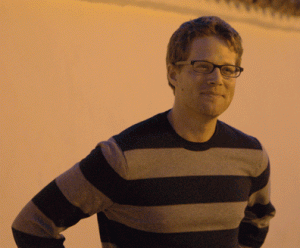 The Huffington Post has poached reporter Joshua Hersh from The Daily, spokesman Mario Ruiz told The Observer.
Mr. Hersh will be a staff reporter covering foreign policy and the State Department in the Washington, D.C. bureau.
At its launch, Daily brass showed off Mr. Hersh's  reporting from the revolution in Egypt. Since then, he's written features from Gaza and covered politics and foreign policy domestically. The Daily's first D.C. reporter, Jon Ward, made the same move to HuffPo in March.
Mr. Hersh, who has also worked for The New Yorker and Abu Dhabi's The National, is the son of Pulitzer Prize-winning journalist Seymour Hersh.