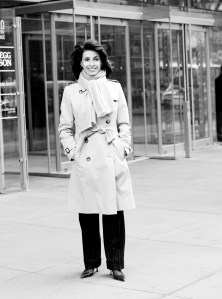 Crain's is out with its 50 Most Powerful Women in New York list, and CB Richard Ellis regional CEO and Real Estate Board of New York chair Mary Ann Tighe takes the top spot.
And you know exactly why.
Sayeth the trade pub:
Condé Nast's move to 1 World Trade Center is classic Mary Ann Tighe. The upscale publisher's longtime broker, and counselor to numerous other high-profile firms, Ms. Tighe has a history of moving clients into nontraditional neighborhoods, transforming the face of Manhattan. This 1-million-square-foot deal is widely considered a game-changer for downtown.
Ms. Tighe, too, has had the sort of successfully peripatetic career envied by men and women alike: Before real estate, she taught art history at Georgetown, was an adviser to Vice President Mondale, and co-founded the A&E network.