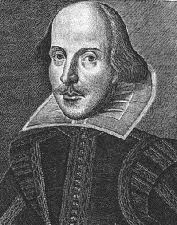 "I'll not budge an inch!" declares Sly the tinkerer in "The Taming of the Shrew." The Shakespeare Society, a nonprofit dedicated to all things Bard related, has proved less bullheaded than Sly, recently signing a lease and moving to 118 Baxter Street in Chinatown. The organization moved from their former Upper East Side home two weeks ago and is now completely settled into the new 700-square-foot space.
The Society's new location is situated just above The Asian Mall, whose bright yellow awning serves as the portal between New York as we know it and an Oriental wonderland. The Shakespeare Society will pay approximately $27,360 per year for the seventh-floor roost.
The Shakespeare Society was represented by Adam Rosen and Tony Gaskin of A.C. Lawrence and Company and Wayne Leong of Manhattan Realty Corp. worked on behalf of the landlord.
In a characteristically effusive sonnet, William Shakespeare celebrates the "gracious light" of the Orient.  With slightly less eloquence, the Shakespeare Society called their new home in New York's Asian enclave "great."