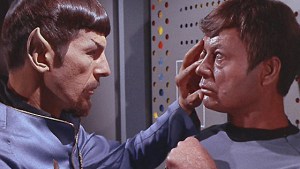 Two big Times names, the Taliban-escaping David Rohde and the Magazine-editing Chris Suellentrop departed yesterday, for Reuters and Yahoo, respectively. Executive editor Jill Abramson kind of saw this coming.
Upon her promotion she admitted to New York that, thanks to digital newsrooms payroll buying power, retention had become an issue for the Times.
"The economy has improved, whether it's Bloomberg or the Huffington Post, I can feel on any given week that I'm playing whack-a-mole keeping our most talented people," she said.
People talented enough to diagnose parapsychology, as one Times Wimbledon reporter did this morning?
"[Maria] Sharapova and [boyfriend Sasha] Vujacic have a telepathy usually seen in old, married couples, never mind that they have yet to set a wedding date."
At another New York daily, Mort Zuckerman fired the Daily News' #2 ad sales man. Keith Kelly suggested DNA Info backer Joe Ricketts is eyeing a takeover. Mr. Zuckerman claims ignorance of the  almost-billionaire and digital news enthusiast.
"I never heard of them. I never met them. I never had dinner with them. The first time I heard of them was when a reporter named Keith Kelly called me up and asked me about them," Mr. Zuckerman said.