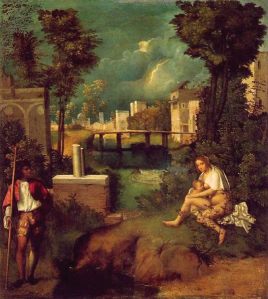 That has such monetization strategies in it!
AOL struck a deal with American Express to use Serve, which is AmEx's competitor to PayPal, on Patch Deals, which is Patch's competitor to Groupon, according to a press release sent out this morning. And we bet their user-feedback is much more advanced than the originals.
Hearst magazine websites will now be shoppable experiences, chief revenue officer Kristine Welker tells the New York Times. That goes beyond mere "shop this look" features, and into full brand partnerships, like one between House Beautiful and Azko Nobel paints.
When scrolling over images of painted walls on the website, users will see similar colors, the price, and a link to buy.
"We look for those mark
eting opportunities that are disruptive, unexpected and true to the brand voice,"Azko Nobel vice president for marketing Rob Horton told the Times.
Just we need, more disruption.
And as long as we're mixing business and editorial, why not de-stigmatize checkbook journalism too? According to Poynter, ABC's Chris Cuomo paid Megan Broussard $10,000-15,000 for her (er, his) Weiner photos. He told Howie Kurtz:
The commercial exigencies of the business reach into every aspect of reporting now … It is my decision. I'm the anchor of '20/20.' I could have said, 'Don't do it.' I don't because it is the state of play right now. I wish it were not. I wish money was not in the game. But you know, it's going to go somewhere else. You know someone else is going to pay for the same things. The question becomes what you're paying for. You're paying for these photos, why? Because they are the key to the exchanges. And this became about photos. This became about things that had to be real. So I needed them. And that is the state of play, Howie, I wish it were not. You do too. But it is the state of play.