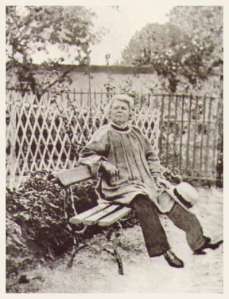 The Upper East Side gallerist Richard Feigen has been sued by a couple that claims the gallery failed to properly authenticate a painting they purchased 20 years ago.
The plaintiffs, Richard and Saundra Verri of Arizona, recently tried to consign a painting by Rosa Bonheur — described in both their complaint and her Wikipedia page as the most "famous female painter of the nineteenth century" — at Sotheby's but ran into a snag when the auction house told them in March that it believed the painting was actually done by the artist's brother. So they went to Mr. Feigen, who had authenticated the painting before they bought it in 1991, through letters to the French Ministry of Culture.
"This whole thing is bogus," Mr. Feigen told The Observer. He said Mr. Verri came to him after the authentication problem demanding the return of his $15,000, which Mr. Feigen was inclined to give him, as a displeased customer, until Mr. Verri then demanded $49,800 in interest on the money as well. Then, Mr. Feigen looked into it and saw that he actually wasn't the one who had sold the painting to Mr. Verri, a lawyer whose firm is representing him in this case. The work, Landscape with a Peasant Girl and Her Cow, had actually been consigned to the Rhode Island School of Design for a fundraiser, and they received a commission on the sale.
"We don't accept his denial of authorship and we don't accept the jurisdiction and we don't accept that — we're the wrong party to sue if he's suing anybody because we didn't sell it to him!" Mr. Feigen said. "Thirdly [because of the commission] the sum involved is not what we received. There are a whole lot of reasons why this thing is weird."
Mr. Feigen says he has yet to receive any papers informing him of the lawsuit, and only heard about it through a court reporting outlet. He said that even if subsequent scholarship does reveal that the painting wasn't done by Rosa Bonheur, which he doesn't concede, it doesn't mean he failed to do due diligence 20 years prior.
"We put it in the hands of our lawyers but I'm contemplating a substantial lawsuit for defamation if we can do that," Mr. Feigen said.
"This guy is crazy," he added. "He's a lawyer but I don't know how competent he is based on the fact that we didn't sell it to him."