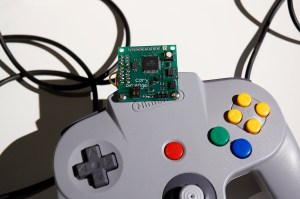 New York's art season is like the school year. It begins in September, just after Labor Day, with a round of openings, during which the gallery-lined blocks of far west Chelsea are so thronged with crowds spilling out into the streets that cars struggle to navigate them. And it ends in June, after Art Basel in Switzerland, after the auctions in London.
Last night, several hours after Sotheby's Tobias Meyer, in London, pounded down his gavel on the last lot in a massive, and record-breaking sale of modern and contemporary art, all the art worlders who'd stayed in New York gathered at last-gasp openings around town – downtown, Gavin Brown packed the house for Peter Nadin; uptown, Hauser & Wirth filled its tony 69th Street townhouse with work by David Zink Yi, and drew a healthy crowd; and, capping things off, a few blocks north on Madison Avenue, the Whitney threw open the doors to all of its current exhibitions, and was stuffed to the gills with art types who alternately viewed the shows, and convened on the museum's lowest level to eat cashews and drink white wine from little plastic cups.
Afterwards, Team Gallery hosted a dinner for a more select crowd, in the catacomb-like Grand Central Oyster Bar for artist Cory Arcangel, whose show occupies the Whitney's fourth floor galleries. Long tables sported red and white checked tablecloths; lobsters were served; always-affable Whitney director Adam Weinberg made the rounds, saying his hellos.
At the Observer's table, talk turned to the Whitney, and its admirably varied constituencies. An art historian pointed out that whereas the second floor, where an exhibition of modern artist Lionel Feininger (1871-1956) opened, featured 50 and 60-somethings in suits, the Cory Arcangel show got a hipper, decidedly younger audience. The first floor gallery was given over to an exhibition by performance artist Xavier Cha, and the crowd there seemed to merge the packs from the Arcangel and Feininger shows. Museum-goers of all ages made way for a performer who dashed around the space, bursting into tears and cowering from a video camera strapped to his midsection. Ms. Cha, wearing vertiginously high heels, supervised.
At the Oyster Bar, Team gallery proprietor Jose Freire stood to give a toast to Mr. Arcangel, pointing out first that he was a bit intimidated by the cavernous restaurant. Despite its tinny acoustics, his words carried. He congratulated his artist, praising him for devoting "more man hours than one could imagine possible in order to dub an American movie into English and showing us that in the distance from Slash to Steve Reich there was a universe of possibility." He congratulated the show's curator, Christiane Paul. Then he paused. "When making a speech about Cory Arcangel, one wants to say something smart and funny," he said. "The pressure is more than one can take." Then he paused again. And began again. "From his humble beginnings as a game hacker to his current celebrated status as a game hacker, let's join in a big toast to Cory Arcangel. May he continue his remarkable streak at being remarkable." Mr. Freire took his seat. Slices of key lime pie and cheesecake appeared on the tables. The revelry wore down.
And then, suddenly, there was a loud booming sound, jarring the diners.
"What was that?" said one person.
"Is the subway above us, or below us?" asked another.
But it was soon forgotten, and everyone said their goodbyes and gave their air kisses, and, with that – a bang, rather than a whimper — New York's art season came to a close.