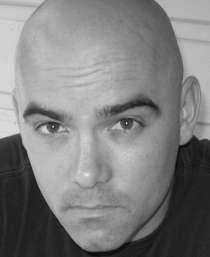 Philipp Meyer's debut novel American Rust has a picture of an oxidized railroad spike on its cover. It was a metaphor for one thing that became a metaphor for another last summer when Mr. Meyer's former agent, Esther Newberg, sent him an actual railroad spike in the mail. Just a few weeks ago, his second novel, The Son, described as "an epic of Texas," sold for what was reported to be more than $1 million to Dan Halpern at Ecco.
Things have been going well for Mr. Meyer, who lives in Austin. Reviews for American Rust were favorable and plentiful. The New Yorker named him one of its 20 Under 40 last year ("It made sense," Mr. Meyer said of his inclusion at the time.) The recent sale followed a competitive auction by the biggest publishing houses and would seem to affirm Mr. Meyer's decision last year to abandon Ms. Newberg, his first agent, for Eric Simonoff at William Morris Endeavor.
But Ms. Newberg, a powerful presence in New York publishing who represents Carl Hiaasen and Caroline Kennedy, among others, is not a woman who takes disloyalty lightly (she once had a tray of 30 quarters — as in 30 pieces of silver — delivered to an editor lunching at Michael's). Thus her decision to communicate with Mr. Meyer via the U.S.P.S. in the unmistakable language of threatening metal spike.
Transom heard that Mr. Meyer sent a letter of apology in return, which was sent back to him shredded.
When we asked for comment from Ms. Newberg, she responded in an email: "No apology letters were exchanged."
"There were no letters, or the letters did not contain apologies?" we wrote back.
"No 'apologies'—I certainly didn't send a letter."
Mr. Meyer responded only, "Sigh … no comment."
Mr. Meyer once told a reporter that 2009's Rust was best summarized by its epigraph, a quote from Albert Camus: "What we learn in a time of pestilence: that there are more things to admire in men than to despise."
What we learn in times of great fortune can be slightly less pleasant.